Sponsorship is a wonderful industry, for which we are duty-bound to motivate and inspire the audience that we seek to influence and change behaviour in.
TOBY HESTER, president of the SPORTO Awards 2017 Jury & European Sponsorship Association, Director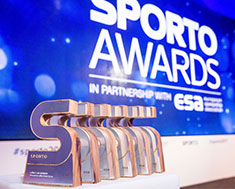 Portorož, 16 November 2017 – "Laško x NK Maribor" (Pivovarna Laško Union d.o.o.), "Triglav The Rock Ljubljana" (Ekstrem d.o.o.), "Gajsiramo na Šport TV" (Šport TV), "#EuroBARsket" (Pivovarna Laško ...