Sponsorship is a wonderful industry, for which we are duty-bound to motivate and inspire the audience that we seek to influence and change behaviour in.
TOBY HESTER, president of the SPORTO Awards 2018 Jury & European Sponsorship Association, Director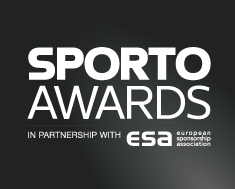 We have prepared some tips and guidelines that you might find useful when preparing your potential winning entry for SPORTO Awards. Always remember, that in order to be the best, you must work hard...