Viktorija Radojević Mavrič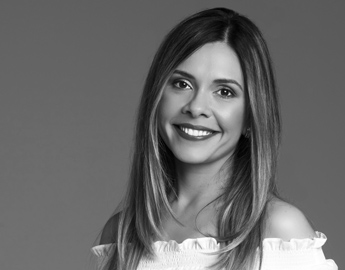 Viktorija Radojević Mavrič is the Executive Director of marketing in the Mercator Group. Prior to that, she was Executive Director of Marketing at Mercator Serbia, where she has been employed since 2014. She was previously Director of the Marketing Department at Idea, where she was Head of the Public Relations Department and Head of Research and Analysis Division since 2007 until 2014. She studied organizational sciences in Belgrade, and MBA at the IEDC International School of Management in Bled. She is a member of the Naleda Association in Serbia, Yes in Slovenia and many others until now. In the field of strategic marketing she introduces new approaches and ideas, and distributes her inexhaustible and contagious energy to everyone around her. In every project she finds inspiration, sees opportunities in obstacles, stimulates potential in people. Connecting sport with marketing understands as a dynamic area the creation of added value, as a discipline that strengthens both industries and brings victorious solutions.
Favourite partnership: Basketball Federation of Serbia & Roda Srbija

Favourite sports club: KK Crvena Zvezda

Favourite athlete / sports personality: Novak Đoković

Favourite sports event: FIFA 2018

Favourite business personality: Oprah Winfrey

Favourite brand overall: MERCATOR

Favourite quote: If you can dream it, you can do it!
---