Neil Morley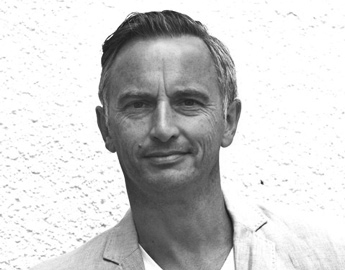 Neil is English and lives in the UK but is married to a Slovene and has clients in this region. He runs his own marketing consultancy and specializes in content marketing. Amongst his current clients is Adria Mobil, where he oversees all their global marketing and personally drives their content marketing approach. Prior to establishing his own company, Cat's Eye Communications, he was Marketing Director for Akrapovic and formerly Head of Marketing for Triumph Motorcycles. His interesting career has also seen him run the North American market for Bentley Motorcars and also Neil was an early pioneer in the direct retailing of cars for the Daewoo brand, in the UK. Originally a writer, Neil continues to focus on creating original and engaging content for his clients. He regularly works in the area of sports and partnership marketing, with recent projects involving KTM Motorcycles at the Dakar Rally, and in MXGP; he also works with skier Tina Maze and biathlete Jakov Fak. In the early 2000's, he was involved in helping Bentley win again at Le Mans and he has a long held interest in motorsport.
Favourite Partnership: Adria Mobil & KTM (Current project).

Favourite Sports Club: Ipswich Town Football Club (Lifelong and now suffering supporter).

Favourite Sports Personality/Athlete: David Beckham (A well honed brand; met him when he visited Bentley factory to order a car).

Favourite Sports Event: Ryder Cup Golf. (I have lived in the States, and love golf!).

Favourite Business Personality: Richard Branson. ( An inspiring story, met him once at a meeting, he fills the room).

Favourite Brand overall: MINI (I've owned several; a brand BMW has nurtured well).

Favourite Quote: Steve McQueen "Racing is life. Anything before or after is just waiting". (McQueen was a famous Triumph owner and rider).
---