Maja Oven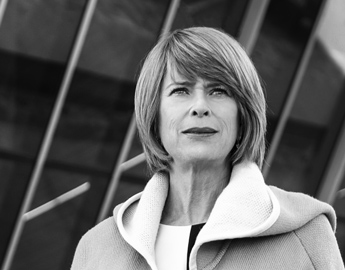 Maja Oven is Marketing Communications and PR director of BTC, one of the most visionary and fastest growing Slovenian companies. Being an athlete herself she is consistently integrating her passion with company's commitment to sport, being recreational or professional. An integral part of her work is support to sport organizations and international sport events in Slovenia, globally most recognized being Maraton Franja and FIS Ski Jumping World Cup Ladies Ljubno ob Savinji. Maja's endless devotion to women cycling is reflected in her role as a director of the UCI BTC City Ljubljana women cycling team. Social impact of all these efforts shines through several awards of BTC in the field of CSR and sport: the Grand Prix Award (Slovene Advertising Festival) and SPORTO award in 2014, Prizma (PRSS) in 2016 and IABC Gold Quill in 2017.
Favourite partnership: UCI Women Cycling Team BTC City Ljubljana

Favourite sports club: Cycling club ROG

Favourite athlete / sports personality: Eugenia Bujak

Favourite sports event: Marathon Franja BTC City

Favourite business personality: Jože Mermal

Favourite brand overall: SCOTT

Favourite quote: Never give up!
---