Aleksandra Radujko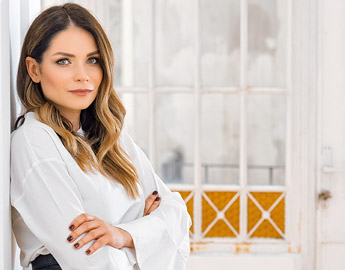 Aleksandra is the owner and managing director of Public Relations Company New Media Team, from Belgrade, Serbia. She is head of Novak Djokovic PR team for Serbia and Adriatic region. She graduated from Faculty of Political Science, and she has been a journalist for almost 10 years. She was chief in editor of national TV Avala, and news editor at TV PINK. Aleksandra founded New Media Team at 2009, and today her team is one of the best in Serbia. The agency received an award for The Best PR Agency, in the category of middle and small size agencies, together with the award for the best PR campaign for UEFA Futsal EURO 2016 promotion. New Media Team has a great portfolio – many international brands from different industries – finance, food and drinks, sport, fashion, retail, non-profit.
Favourite partnership: Unicef and Real Madrid
Favourite sports club: Red Star (because of my sons)
Favourite athlete/sports personality: Novak Djokovic
Favourite sports event: TCR races ( because of my great client Dusan Borkovic)
Favourite business personality: Elon Musk (Tesla Motors)
Favourite brand overall: adidas – Impossible is nothing
Favourite quote: If you are doing things the same way and you are not happy with the result, change the way you are doing.
---